This is terribly degrading to the victims and survivors.

I support Norman Finkelstein.
The Erimtan Angle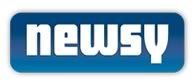 Israel hosted the first Miss Holocaust Pageant. The contestants were primarily judged on personal stories of survival (29 June 2012).
The Second World War ended in 1945, but the State of Israel is still taking full advantage of the events for propaganda and other questionable P.R. purposes nearly seventy years later . . . Israel claims that 200,000 Holocaust survivors are currently living in Occupied Palestine, referred to by some as the Promised Land or the State of Israel . . . 300 contestants and 14 finalists between the ages of 74 and 97, and the winner is Hava Hershkovitz, a mere spring chicken in Holocaust terms at a sprightly 79 . . . The newly-crowned Miss Holocaust 2012 did not mince her words either: "It's not easy at this age to be in a beauty contest, but we're all doing it to show that we're still alive".[1]
View original post 13 more words