The Erimtan Angle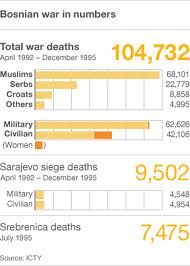 In July 1995, Serbian journalist Zoran Petrovic filmed the Srebrenica genocide unfolding, and then he attempted to cover up the evidence by cutting out and erasing important scenes.
Everyone remembers the harrowing footage of the Srebrenica massacre shot by Zoran Petrovic, the only cameraman to capture the events on film.
But this week's fascinating documentary shows that the very worst of his pictures never reached our TV screens. Key scenes from Petrovic's rushes were 'lost' or blacked over, presumably to prevent reprisals. We unearth the lost images, and the completed jigsaw is even more heinous than the already blood-spattered picture. Amazingly, Petrovic has never been interviewed by the War Crimes Tribunal about what he saw. For the first time, his incriminating material is available for scrutiny.
Under the watch of Dutchbat soldiers, queues of Muslim men and women are separated by one of General Mladic's men. They are familiar images…
View original post 532 more words